It looks like Sony has quietly released a regular 500 GB system bundle with Call of Duty: Black Ops 3 in the North American region. GameStop and Newegg has listed the product, which also comes with a physical copy of the first-person shooter in addition to the Nuk3town multiplayer map DLC. You can find a few photos of the new bundle, which is currently priced at $349.99, below this paragraph.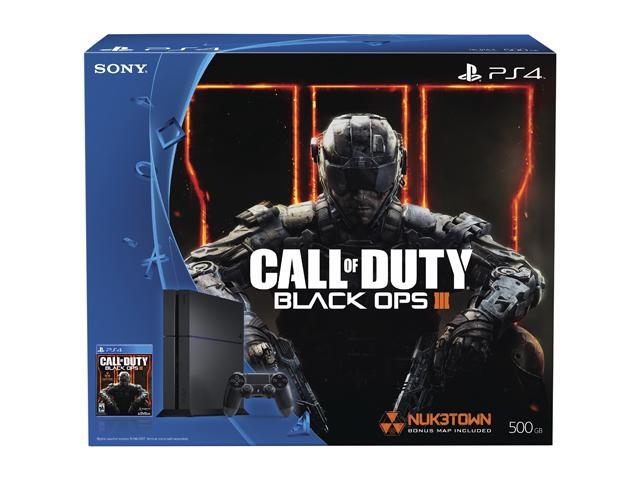 Sony previously released a limited edition system bundle for Call of Duty: Black Ops 3. That particular product has a 1 TB hard drive along with a specially designed console and DualShock 4 controller. However, it looks like the limited edition bundle is truly limited in terms of availability as it appears to be selling out. So, if you are looking to buy the PlayStation 4 along with the latest Call of Duty videogame, your best option going forward may be the aforementioned Call of Duty: Black Ops 3 PS4 500 GB System Bundle.
The first-person shooter came out on the 6th of November in North America. The complete experience was released for the PlayStation 4 , Xbox One and PC while a scaled down version also came out for the Xbox 360 and PlayStation 3.