The Sanic T-Shirts DLC has been released for Sonic Forces. This pack comes with exclusive "Sanic" T-shirts, which are based on some infamous fan art of Sonic the Hedgehog. You can check out an image of one of the in-game clothing items, as well as the product description, below (via the Xbox Live Marketplace shopping website):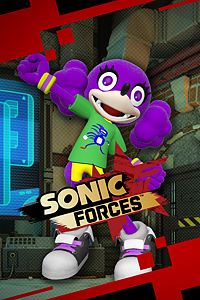 Sometimes, you've gotta go fast. These exclusive "Sanic" T-shirts for your custom character features beautifully rendered art, and virtual threads organically grown on the snowing peaks of Mt. Fuji many years ago.
The Sanic T-Shirts is completely free for download on digital stores such as the PlayStation Store in addition to the eShop and Xbox Live Marketplace.
Sonic Forces was released on the 7th of November in the North American region for the Nintendo Switch, PlayStation 4, Xbox One and PC gaming platforms. The platforming game features three play styles: modern 3D Sonic, classic 2D Sonic as well as brand new custom character levels (as players can now create their own Sonic characters). If you are interested and haven't done so already, you can purchase the latest game in the long-running series with this link on Amazon.
Sonic Forces was developed by Sonic Team and published by Sega.